South Bay Piping Industry Contractors
Northern California Mechanical Contractors Association, Silicon Valley Contractors' Association, and United Mechanical Industrial Contractors are the management Associations representing the contractors that make up and contribute to the South Bay Piping Industry. These contractors set the highest standards for excellence and have quite literally BUILT THIS VALLEY.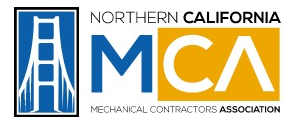 MCA Northern California
78 Cernon Street, Suite D
Vacaville, CA 95688
(510) 679-3862
The Northern California Mechanical Contractors Association is a professional trade association that serves more than 100 member companies working in San Francisco, East Bay, North Bay, Sacramento and San Jose. The largest MCAA affiliate in the country, NorCal was formed in 1994 when six Bay Area construction associations merged. These included:
MCA of Northern California
Napa-Solano PHCC
Marin Sonoma PHCC
Air-Conditioning and Refrigeration Contractors Association–Northern California
Residential Plumbing and Mechanical Contractors
Northern California Piping Contractors

Silicon Valley Contractors' Association

400 Reed Street, Suite 10, Santa Clara, CA 95050 (in the Builders Exchange of Santa Clara County)
(408) 727-5887
Santa Clara Valley Contractors Association, founded in 1977 and Greater Bay Area Contractors Association, founded in 1939, have merged resources to form the new management contractor group – Silicon Valley Contractors Association.  Together the new group represents 40 plus contractors and has worked on almost every single major building project in Silicon Valley. Be it biotech, hospital and pharmaceuticals, industrial, commercial, retrofit, service or energy management – our members are committed to excellence.
Our contractors comply to vigorous, advanced standards while recognizing the need to be budget friendly and environmentally safe. Many of our contractor members are being lead by 4th and 5th generation family members and have celebrated over 100 years in business.  We will be here long after your construction projects are at max capacity.
Our Union mechanical and plumbing contractors serve in Silicon Valley, the Greater Bay Area, California and the World!  Protecting our communities and the health and safety of our cities is essential to our service commitment.