The South Bay Piping Industry as a promoter of local sports, has seats for the San Jose Barracuda's 2023 hockey season.  You can request tickets!  Here is the list of 2023 games available – all games are held at the TECH CU Arena, 1500 South 10th St. in San Jose:
Friday, Jan 20th 7 pm vs Gulls
Friday, Feb 3rd 7 pm vs Canucks
Saturday, Feb 4th 2 pm vs Canucks
Saturday, Feb 11th 6 pm vs Wranglers
Wednesday, Feb 15th 7 pm vs Reign
Friday, March 3rd 7 pm vs Reign
Saturday, March 4th 6 pm vs Firebirds
Saturday, March 18th 6 pm vs Stars
Saturday, March 25th 6 pm vs Condors
Sunday, March 26th 3 pm vs Condors
Friday, April 7th 7 pm vs Eagles
Saturday, April 8th 6 pm vs Eagles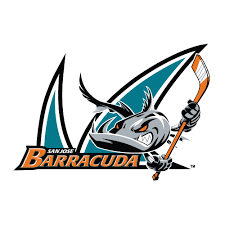 EMAIL [email protected] for tickets.     You must include:
(1) your name, (2)  game day, (3) number of tickets requested, (4)  and a cell phone number. 
Any items omitted above will make request void – Questions? Call 408-970-8578